by Jennifer Blemur
The 2015 Emmy Awards demonstrated something incredibly important that all Americans need to know: African Americans are and have always been on point. More specifically, we are award-winning. In case you've been living under a rock and didn't know, Uzo Aduba won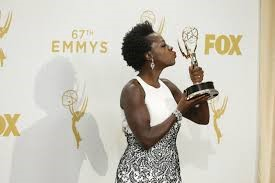 Outstanding Supporting Actress in a Drama Series, Regina King won Outstanding Supporting Actress in a Miniseries or Movie, Bessie starring Queen Latifah as the titular character, won Outstanding Television movie, Reg E. Cathey won Outstanding Guest Actor in a Drama Series for his role as Freddy Hayes on House of Cards, and Viola Davis made history as the first Black woman to win Outstanding Lead Actress in a Drama Series for her role in How to Get Away with Murder. In her acceptance speech, which many of us are still recovering from, Davis poignantly states, "the only thing that separates women of color from anyone else is opportunity. You cannot win an Emmy for roles that are simply not there."
What Davis pointed out for the 11.9 million people watching the Emmys on Sunday, is that for people of color in the entertainment industry, it remains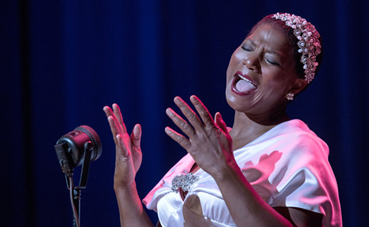 a struggle to find roles that allow actors the ability to fully express their skills. When relegated to roles like the sassy Black friend, the wise old sage, the bad guy, the temptress, or the goofy sidekick, Black people are unable to reveal their true talents by immersing themselves in the depth and breadth of a character. The quality of a role and character can have great impact on the millions of young people who watch.
TREE focuses on how we take Viola Davis' words and turn them into action.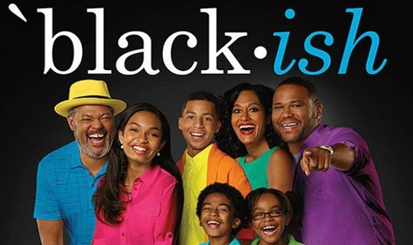 Although they did not win this year, "black-ish," Anthony Anderson, Niecy Nash, Keegan-Michael Key, Tituss Burgess, David Oyelowo, and others were nominated this year in a wide variety of categories. Shows like black-ish tackle difficult issues and demonstrate that Black people are not monolithic in thought.
How can we create more opportunities to get more Black actors and more people of color into roles that showcase their talent? Furthermore, how can we create opportunities to positively showcase our lives using our voice? Shows like "black-ish," "Jane the Virgin,"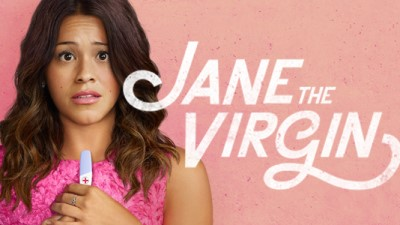 and "Fresh off the Boat," not only give acting roles to people of color but they also show a side of us that truly hasn't been seen on American television. The country is changing, and the television programs we watch should reflect that change. Not only should programming reflect it in its quantity, but also in its quality. Additionally, shows and roles such as these, demonstrate to America what happens with minorities when we aren't just being nannies, landscapers, IT technicians, or blackjack dealers. We have full, rich, multi-faceted lives that exist separately from the majority narrative. The default depictions of people of color are no longer going to hold truth where there are more chances for people of color to speak their stories using their own voice. Viola Davis had it right, there's nothing that separates people of color when given the opportunity, and the time is now to create opportunity, in film and television, in the corporate world, in our state Capitol buildings and elsewhere to prove that we are an unstoppable force to be reckoned with.
Jennifer Blemur is the Policy and Legal Affairs Director for TREE.
Follow TREE on twitter and instagram! @TREEmpowerment
#Westillcantbreathe is a TREE campaign that focuses on empowering voices and stories to explain the intersection of different civil rights and social justice issues. The focus is particularly on TREE's three core issues: environmental justice, economic justice, and entertainment and race issues. This blog and others are a part of a collection of these stories.