By: Neosho C. Ponder, PhD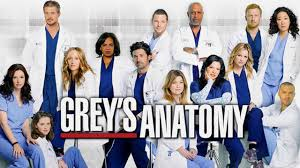 "Check Your White Privilege": From Grey's Anatomy to Mizzou
Shonda Rhimes, creator of Scandal and Grey's Anatomy, has never shied away from controversial issues. She has written some of the most provocative storylines on TV, which rebels against the complicated history of race in Hollywood. Viewers and critics watched in awe as interracial love scenes were splashed across television screens in Scandal. We even rooted for Sandra Oh's character "Christina," an Asian woman, to be happily ever after with Isaiah Washington's character "Burke," a Black man. The intercultural and interracial obstacles were enlightening. Shonda then wrote in other racial occurrences such as, in season 4 when Chandra Wilson's character, "Dr. Bailey" had to operate on a White Supremacist, literally cutting across the large Swastika tattooed across his abdomen. She, a Black woman, saved his life. Racial storylines are commonplace in Shondaland, the production company created by Rhimes. The intersectionality of race and Hollywood is not a new concept, but the timeliness of a recent episode of Grey's introduced the phrase "Check your White privilege" into our pop culture vernacular.
In the video link, "Maggie" had to enlighten "Amelia" on why race is never an issue for Amelia because she is White. Maggie then informed Amelia that she does not speak for all Black people, which implied that she is not the voice of Black folk. Maggie further enlightened Amelia that this is not a small thing and if she feels uncomfortable about a racial interaction then she should check her White privilege. This episode of Grey's Anatomy aired the same week as the groundswell of activism on college campuses across the country. The influx of activism among the millennial generation reminds this country that racism is alive and well on college campuses, just as much as in Hollywood. Since August 2014, #BlackLivesMatter has become a household hashtag, calling attention to the lack of attention paid to the deaths of Black people in America. In November 2015, the hashtag and activism at colleges and universities across the country continue.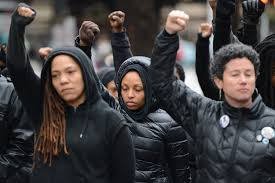 Where did this current display of activism begin? After multiple requests, dating back to 2010, to address the racial tension on the campus of the University of Missouri (Mizzou), students rose up and demanded to be heard. The recent series of events included a two-week hunger strike by a graduate student, Jonathan Butler, which prompted Black members of the Mizzou football team to refuse to play until the president of University of Missouri system, Tom Wolfe, resigned. The groundswell began as sports media outlets started to report on the student protests displayed by majority of the football team, including head coach, Gary Pinkle and many White players. Following national media attention of social action at Mizzou, other predominately White institutions (PWI), college presidents, deans, and other administrators at other predominately White institutions (PWI), including Wolfe, began handing in their letters of resignation. According to non-profit news outlet, Mother Jones, campus protests are now spreading like wildfire with at least 50 schools protesting in solidarity with Mizzou. (http://www.motherjones.com/politics/2015/11/missouri-student-protests-racism).
The following questions remain:
Why wasn't something done to prevent this turn of events?
Why didn't these campus administrators ask their own "Maggies" about racism?
Where were the Black administrators when these issues were first brought to the President's attention?
Did those in power (White school administrators) need to check their White privilege?
These two racial occurrences, the converstation between "Maggie" and "Amelia" and the student protests at Mizzou, are not mutually exclusive. Shondaland has changed how race is viewed on primetime television. No argument there. The Grey's episode aired at a time when young people's voices were being heard. The issue of race in America is not limited to small town America or Hollywood; it is engrained in the fabric of society. TREE will continue to speak out on injustices, activism, and other concerns regarding the intersectionality of race and Hollywood and issues effecting Black people in America because #WeStillCantBreathe!
This blog is part of TREE's #westillcantbreathe campaign, which uplifts stories about the intersectionality of TREE's three core issues areas (Entertainment and race, Environmental justice and, Economic justice). For more information about sharing your story, please email communications@restoringempowerment.org